It is the 1979 collection of poems, awarded in the "Martin Luther King" competition with the first prize. Strongly desired by the painter Giancarlo Michelini from Polesella (RO), a friend of Tegani. This is the third edition.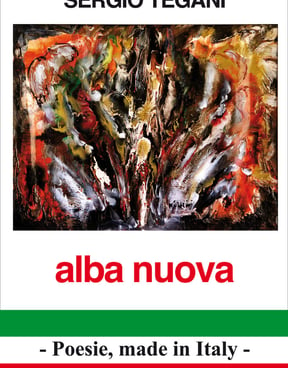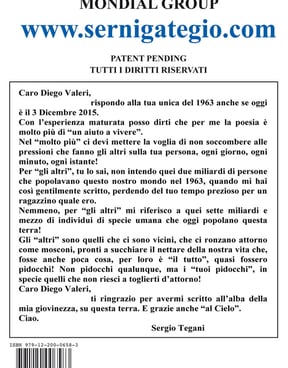 Pages 54 - Format 15 x 21 cm - Price € 10,00
Grandma Pierina's recipes.
If you are not from Veneto, don't worry. The Venetians are scattered all over the world and, for their kindness, you will find them ready to help you understand, to translate these recipes into your language.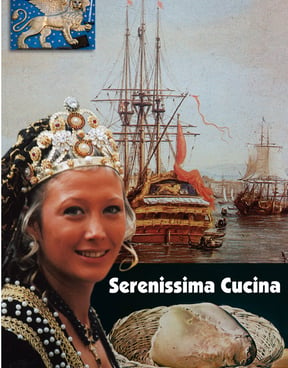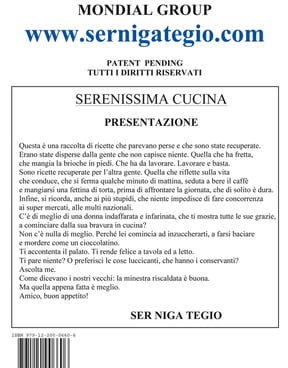 Pages 96 - Format 15 x 21 cm - Price € 18,90
giudici e psichiatri
CREATORI DI MIRACOLI
Autobiographical tale.
Sergio Tegani describes and documents his arbitrary and illegitimate forced hospitalization, as defined by the judges from the first degree of judgment.
Introduction by Dr. Giorgio Antonucci.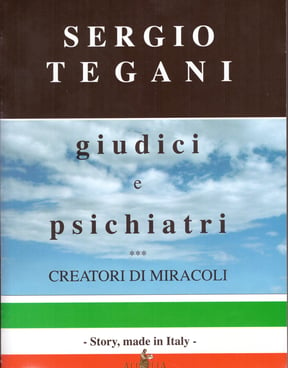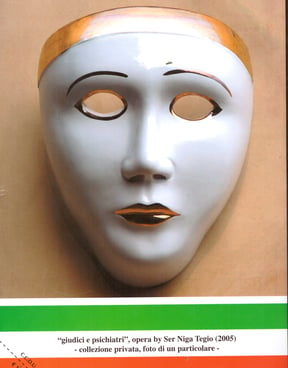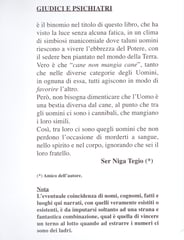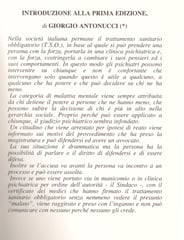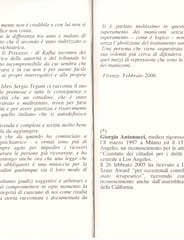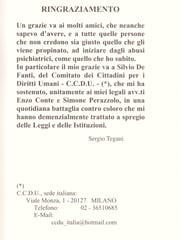 Pages 374 - Format 15 x 21 cm - Price € 19,50
AVVOCATI & avvocati DI MARCA
Thousands and thousands of lawyers. A sea of ​​lawyers.
The province of Treviso contains as many as there are in the whole of Germany.
It is time to debunk the common saying that if a lawyer is honest, all lawyers are honest.
Let's try to reason. Don't live by "clichés"!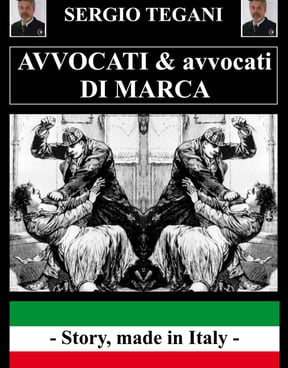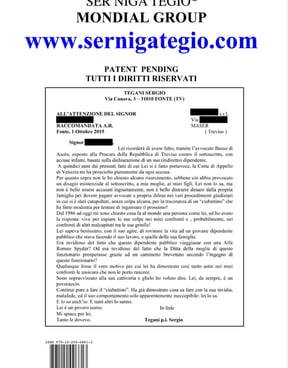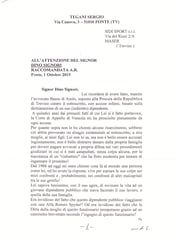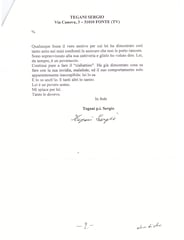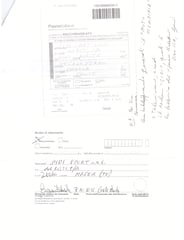 Pages 185 - Format 21 x 29 cm - Price € 36,90
In reprint